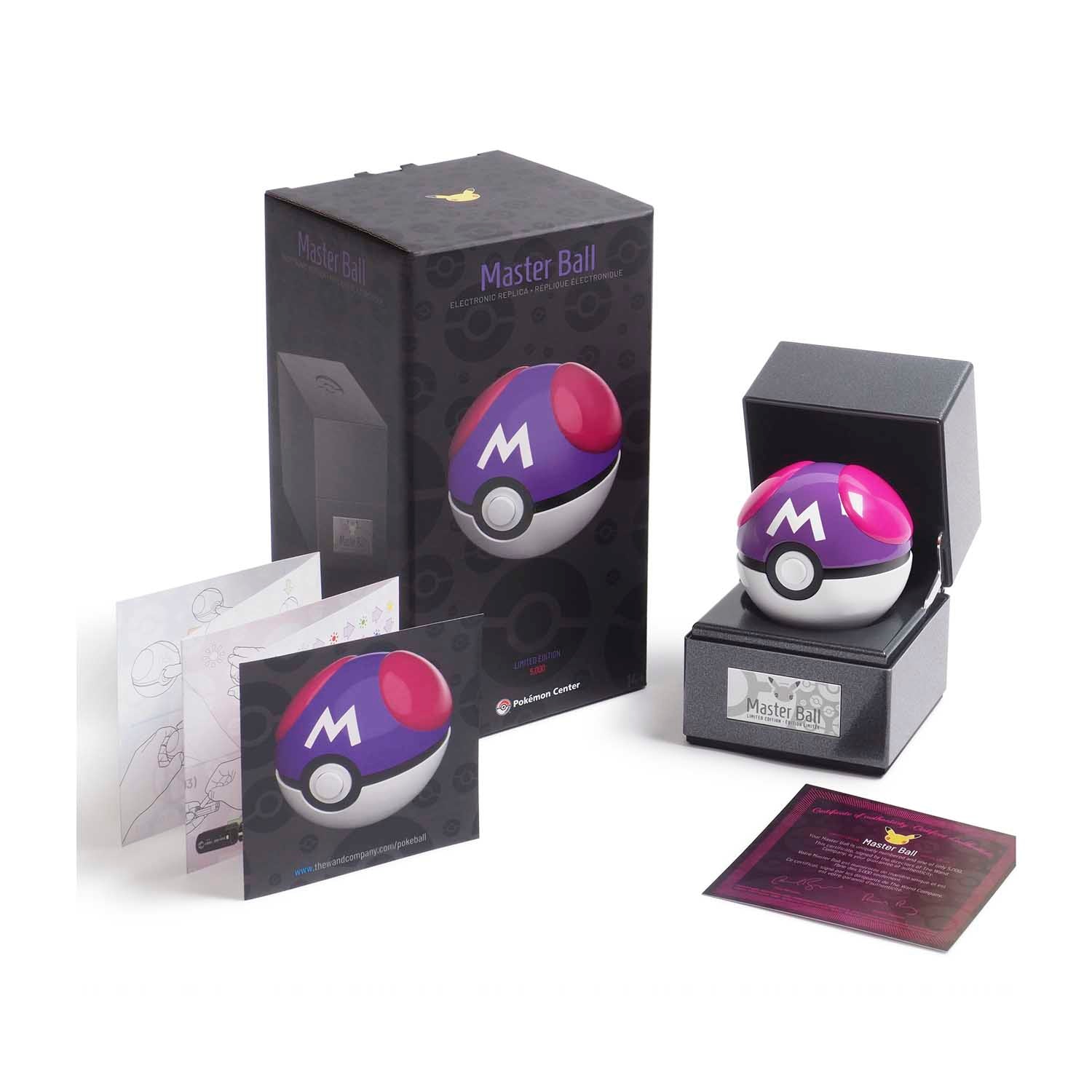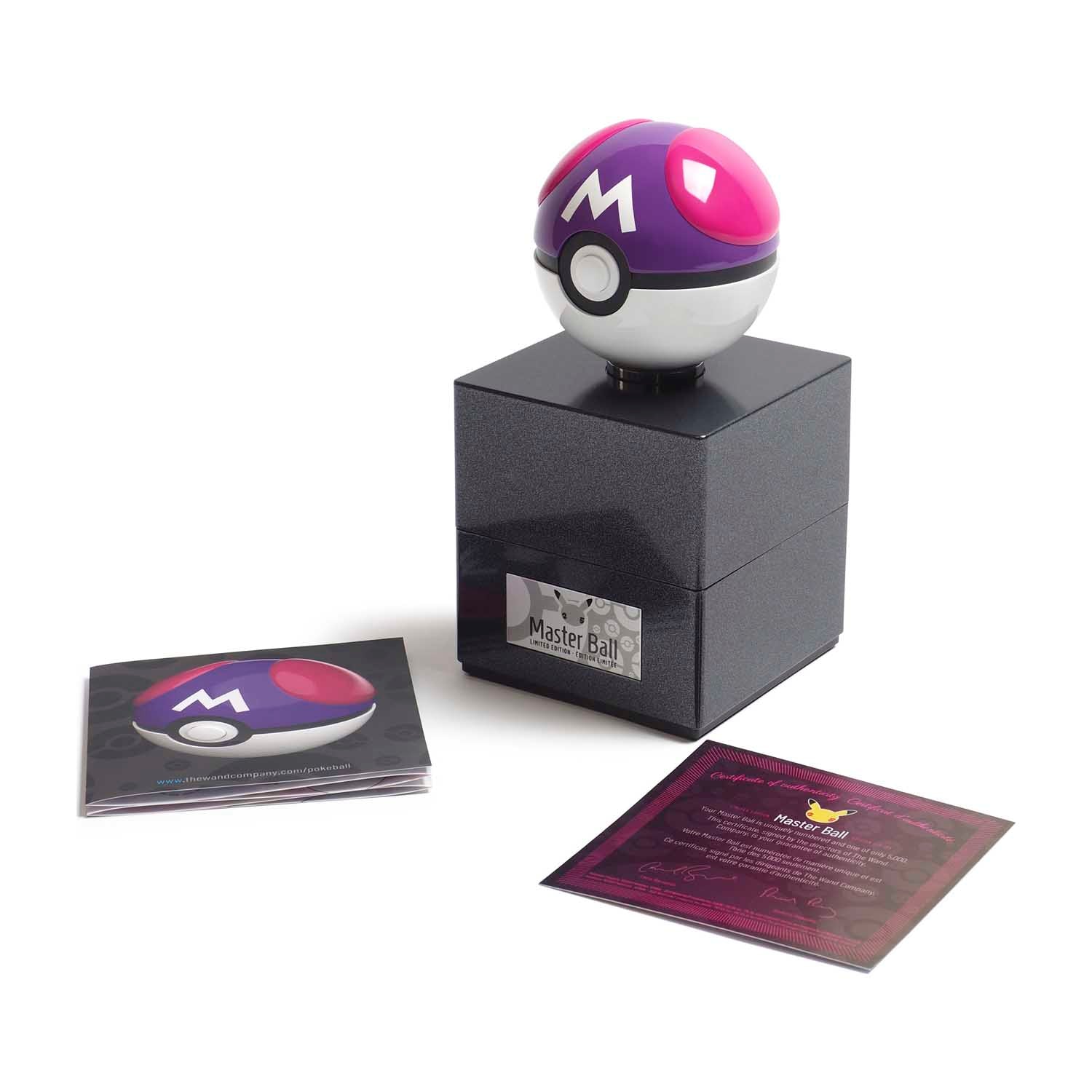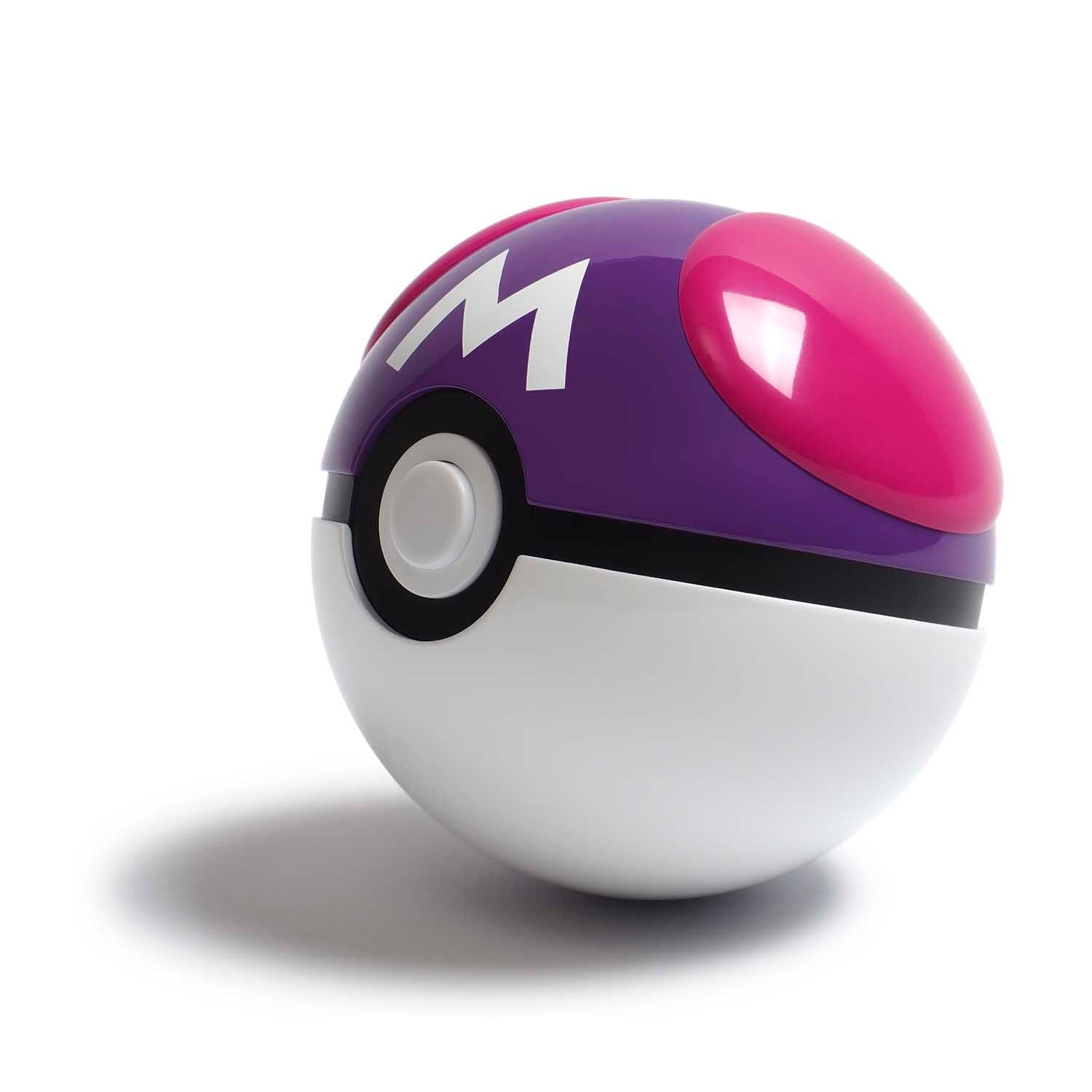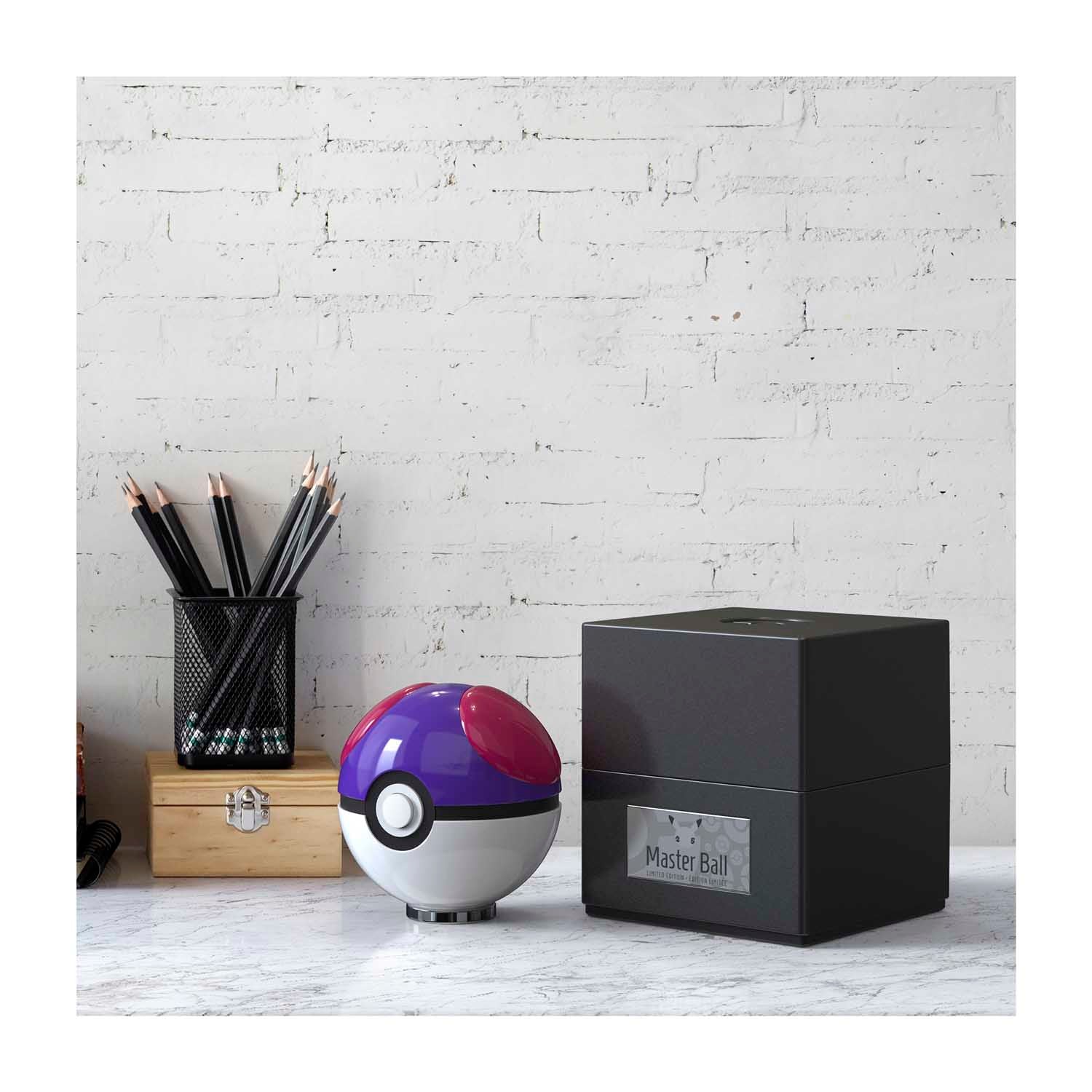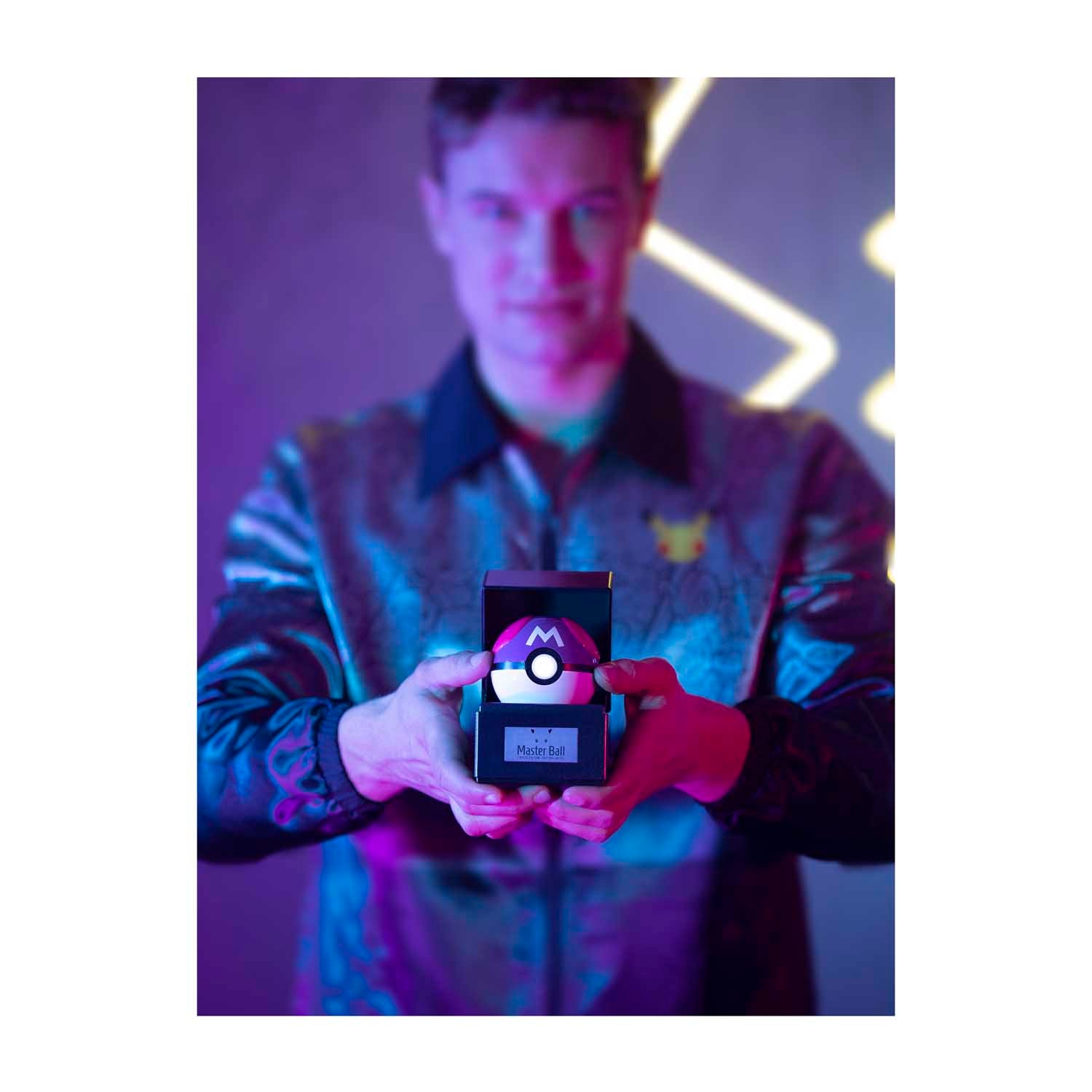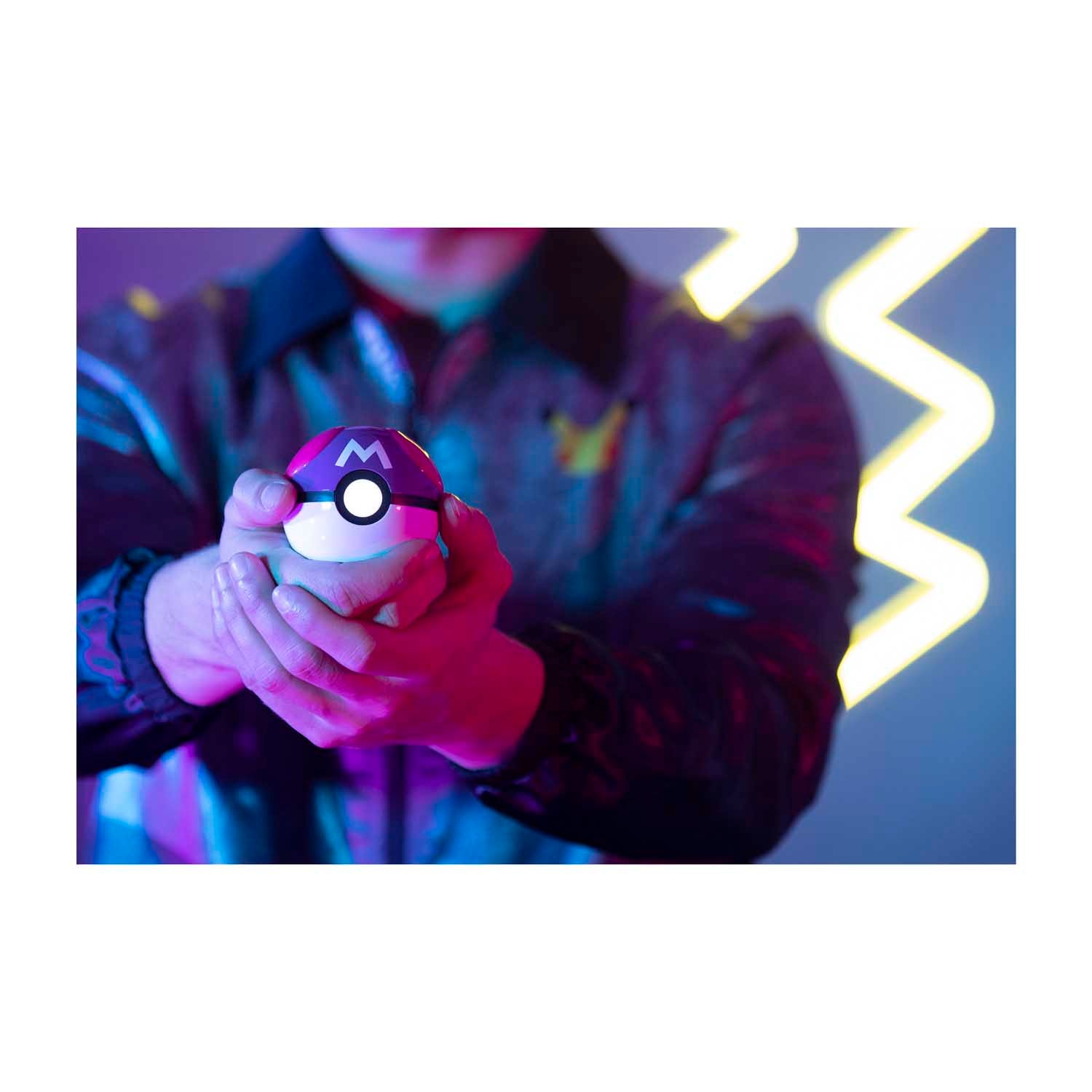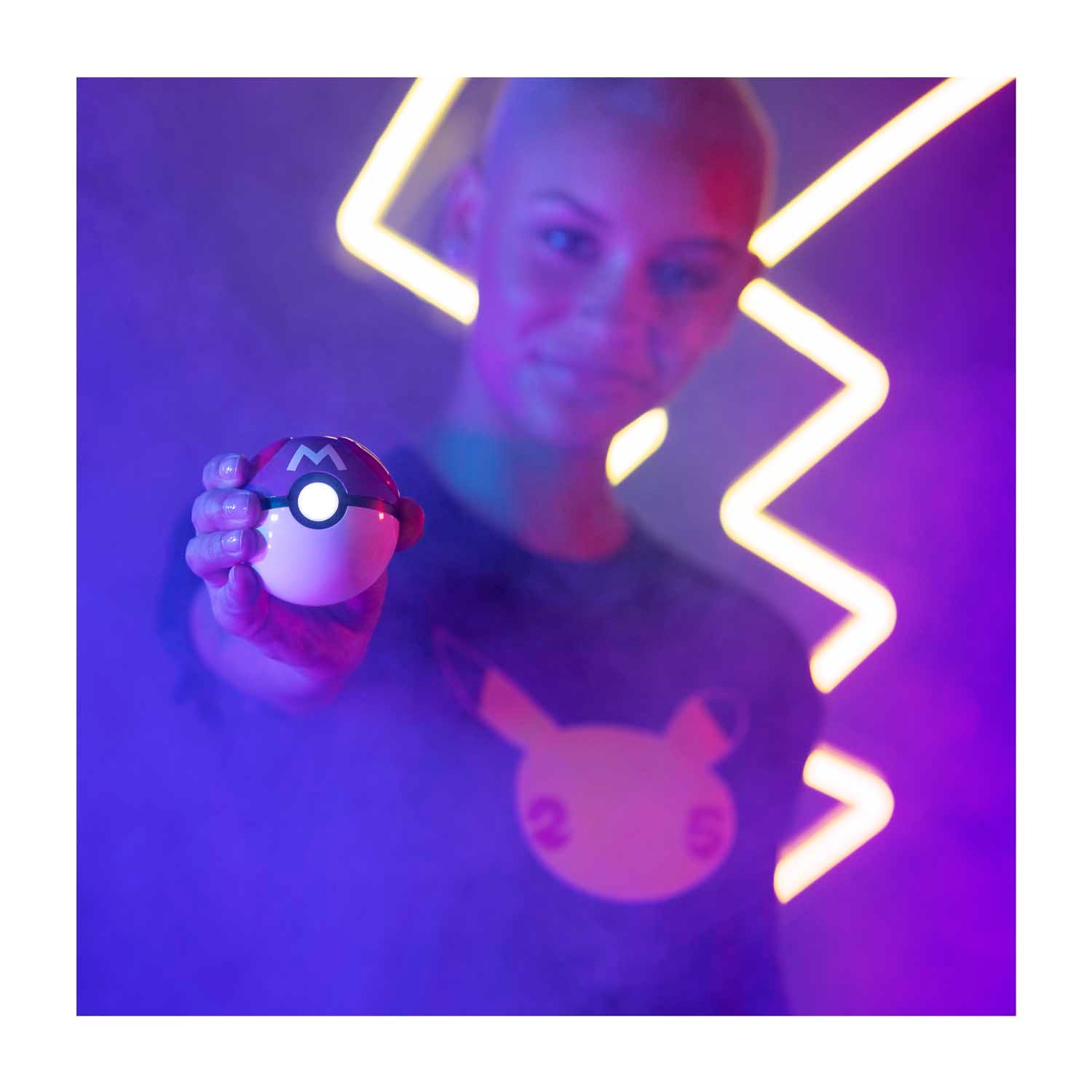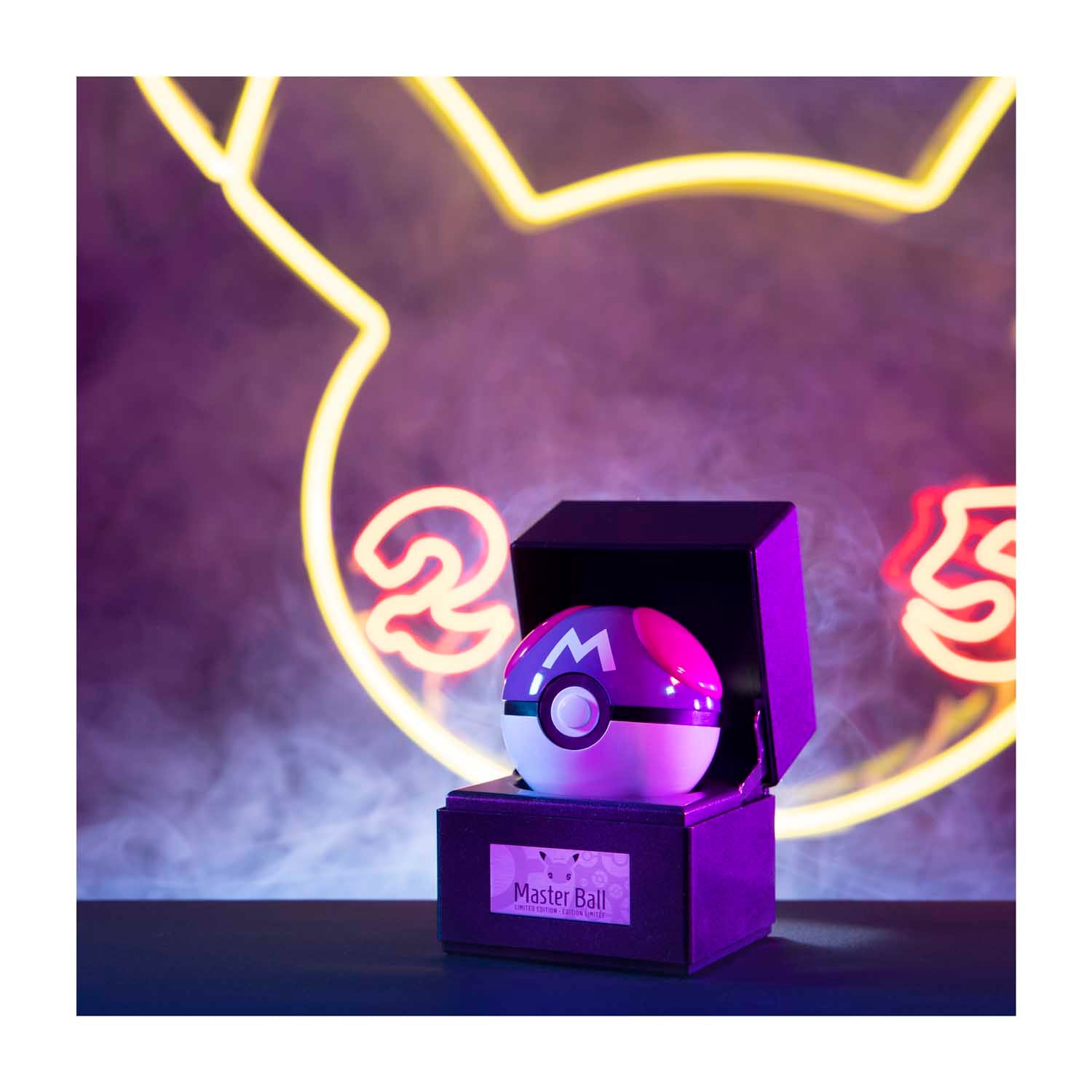 Master Ball by The Wand Company (LE 5000)


Of all the many different types of Poké Balls, only the Master Ball catch any Pokémon without fail—no matter how strong or rare that Pokémon may be. Now this legendary item for Pokémon Trainers can be yours with this premium-quality replica from The Wand Company. Featuring touch- and proximity-sensing technology, the front button illuminates in response to nearby motion and becomes brighter when the Master Ball is touched. For an extra touch of interactivity, pressing the button initiates a Pokémon-catching light sequence. This limited-edition, Pokémon Center-exclusive replica comes with an illuminated display case featuring Pokémon's 25th anniversary logo, along with a display ring that lets you show off the Master Ball on its own.
- Includes Master Ball, presentation display case, display ring, batteries, manual, and certificate of authenticity
- Limited-edition release of 5,000; each piece is individually numbered
- Master Ball measures about 3 inches in diameter—based on its actual size within the world of Pokémon
- Detailed, die-cast metal shell with a high-gloss lacquer finish
- Touch- and proximity-sensing technology with illumination
- Can be displayed in the presentation display case or separately on the included display ring
- Made for Pokémon Center by The Wand Company
More Details:
Item Dimensions: 3 x 3 IN
Country Of Origin: Made in China
Materials: Metal / plastic / electronics
Care Instructions: Wipe clean with dry cloth.
Item Weight: 9.3 OZ
All sales are final. Item is excluded from discounts and promotions. Due to the limited availability of this item, no return requests will be accepted.
All sales through our website will be fulfilled by ourselves and not any other third-party fulfillment service in order to ensure the best experience possible.
All sales of items currently In-Stock at the time of order are final. Due to the limited nature of the collectible items we offer, we will not accept return requests due to small cosmetic imperfections (small defects such as paint applications). 
Please double check your address. Refused-at-delivery or undeliverable-address orders will be assessed a 20% restocking fee and shipping charges will not be refunded.
Share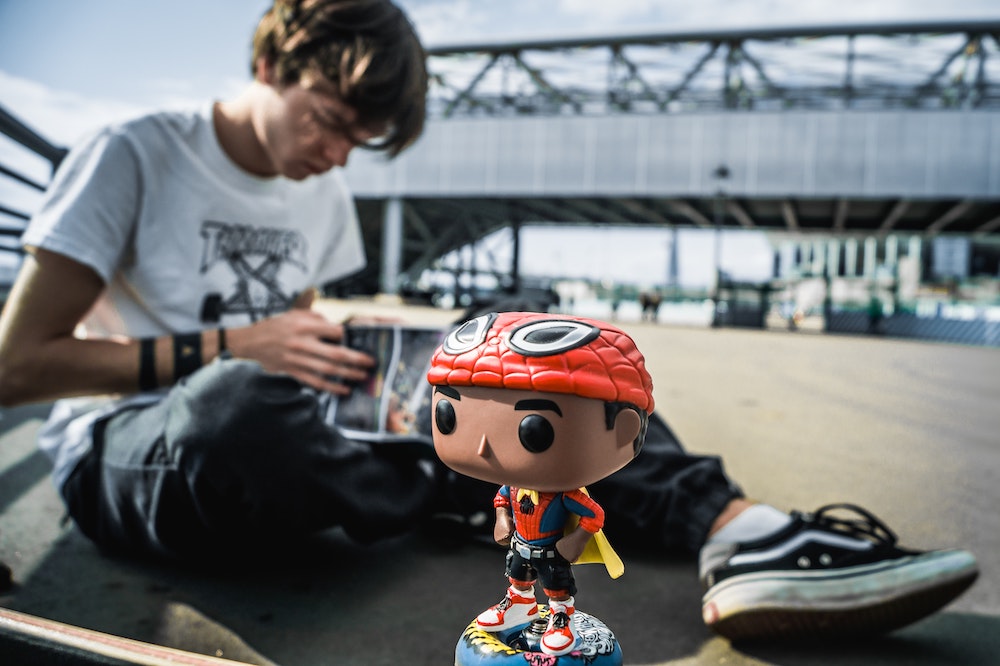 For collectors, by collectors
About Us
Your fandom is part of who you are and collectible toys like Funko POP! vinyl figures are a fun, easy way to express yourself and also feel like you're a part of all those amazing worlds.

 We can relate fully because we are collectors ourselves. And whether you buy a single piece to finish off a collection or you're diving in to start something new, we'll treat you like one of us.


Learn More
reliable customer service
Our service
We'll be here to help support you with reliable customer service and a carefully selected array of exclusive products to offer. We'll also keep you informed on your pre-order status, ETAs, and any changes that might come up on the manufacturer's or distributors' end.
Our sales through this website will be fulfilled by ourselves and not any other third-party fulfillment service in order to ensure the best experience possible.
Shop now